Sortieren nach
Top 10
Preis
Bewertung
A - Z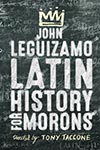 Latin History for Morons
John Leguizamo returns to Broadway in Latin History for Morons. Latin History for Morons is uproarious, uncensored, and undeniably entertaining. Book your tickets here!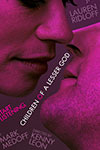 Children of a Lesser God
This spring, Joshua Jackson (The Affair) and Lauren Ridloff (Wonderstruck) star in the hotly anticipated Broadway return of Mark Medoff's Tony Award®-winning Best Play, Children of a Lesser God.