St. Luke's Theatre, New York
St. Luke's Theatre, New York
Sortieren nach
Top 10
Preis
Bewertung
A - Z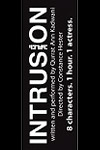 Intrusion
Intrusion is set 20 years into the future, where sexual violence has been eradicated. That is, until one woman comes forward about her rape. The production examines how we all perpetuate rape culture through the expose of different sectors of society. Over the span of one hour and through her portrayal of a college student, journalist, prosecutor, day trader, politician ...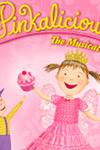 Pinkalicious The Musical
The award-winning Vital Theatre Company presents its long-running hit Pinkalicious The Musical, now in it 11th Year running off-Broadway. The one-hour musical, with book and lyrics by Elizabeth Kann and Victoria Kann and music, lyrics and orchestrations by John Gregor, is based on the best-selling children's book Pinkalicious by Elizabeth Kann and Victoria Kann. The musical adaptation is directed by ...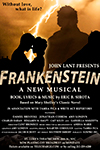 Frankenstein: A New Musical
Frankenstein: A New Musical, based on Mary Shelley's classic novel, is a two-act sweeping, romantic musical that honors its source material. Book your tickets for Frankenstein: A New Musical on Broadway here!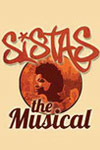 Sistas: The Musical
Sistas, das Musical am Broadway in New York, ist eine rührende musikalische Geschichte, die von einer Afro-amerikanischen Familie über mehrere Generationen erzählt. Buchen Sie Tickets für The Musical Sistas hier!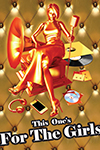 This One's for the Girls
This One's for the Girls isn't just for the girls! This fascinating and original new musical looks at the role of women over the past 100+ years. Book your tickets here!