American Airlines Theatre, New York
American Airlines Theatre, New York
Sortieren nach
Top 10
Preis
Bewertung
A - Z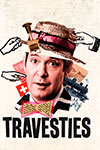 Travesties
Travesties returns to Broadway. In 1917 Zurich, an artist – Tristan Tzara, a writer – James Joyce, and a revolutionary – Lenin, collide in a kaleidoscopic thrill-ride. Book tickets for Travesties in new York here!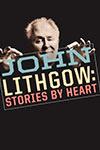 John Lithgow: Stories by Heart
Virtuosity and imagination combine in one utterly unique event, as Tony and Emmy Award winner John Lithgow creates a singularly intimate evening.